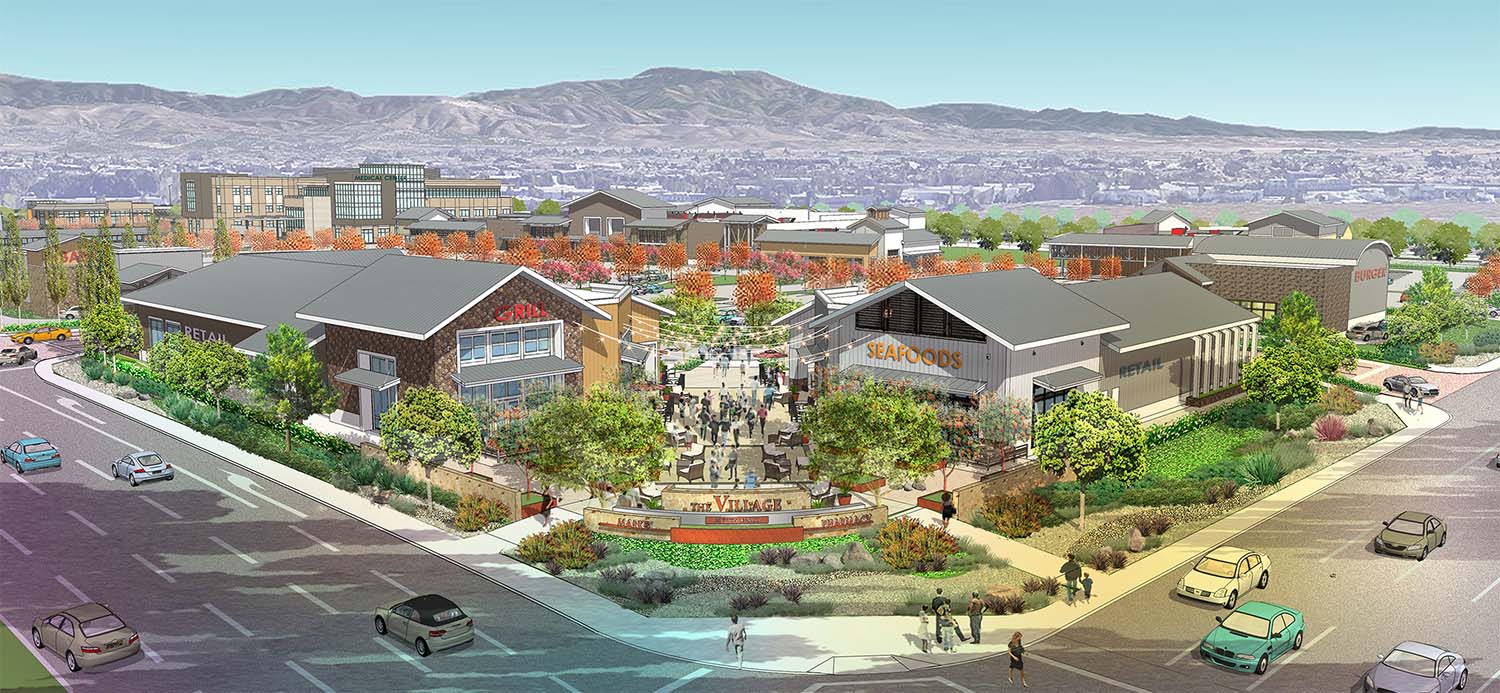 Centered at the core of Orange County's new 1,600-acre masterplanned Tustin Legacy community, The Village at Tustin Legacy will provide a much-anticipated destination for daily needs, dynamic dining and desired services.
Site Location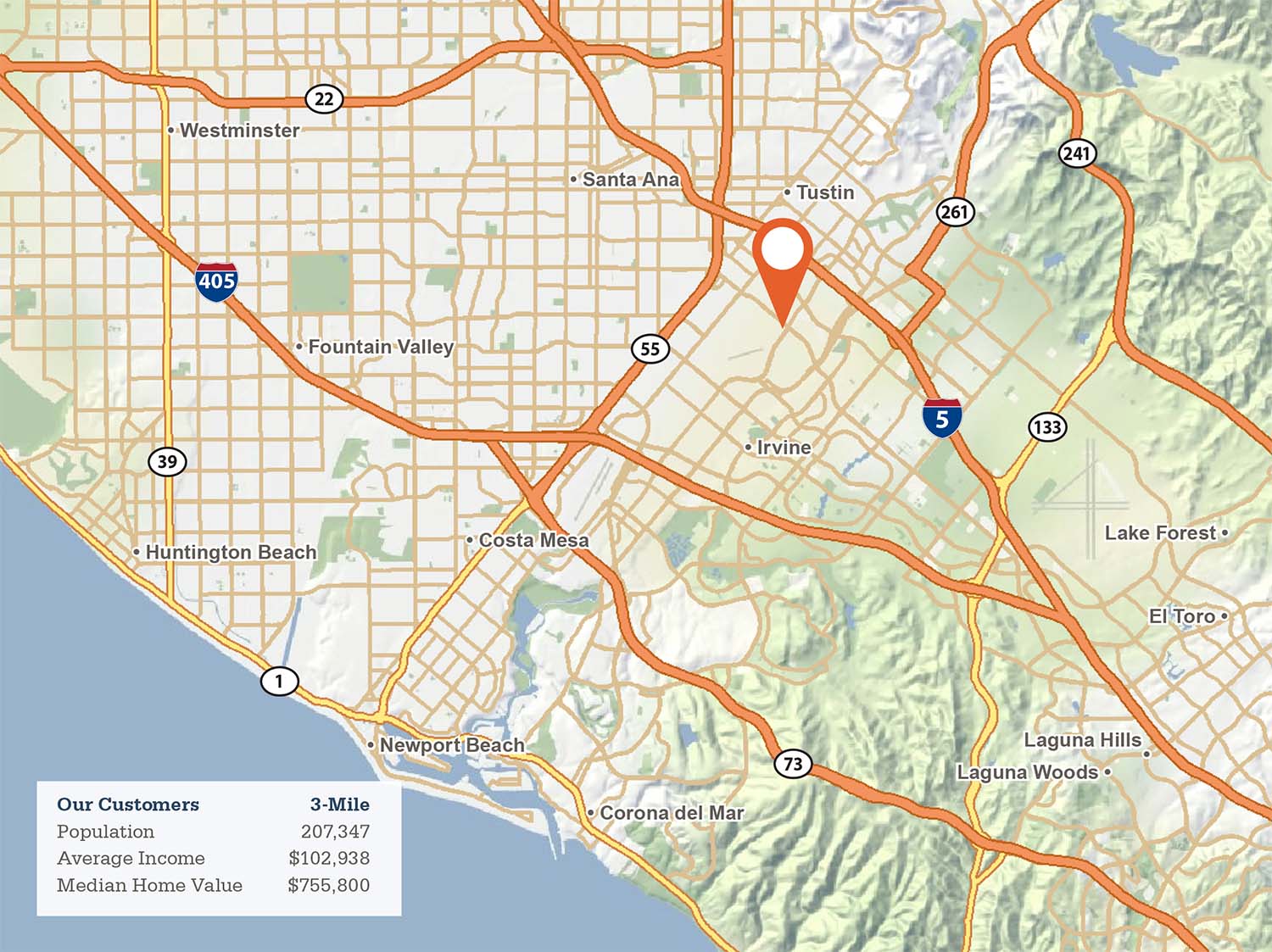 Built to serve the diverse and burgeoning population of Tustin, The Village at Tustin Legacy will provide a 44,000 SF leading grocer with an additional 55,000 SF of retail, dining and service. Whether you're stopping by for a quick lunch with co-workers, or picking up your dry cleaning after a workout, The Village at Tustin Legacy will have what you need, where you need it.
Area Features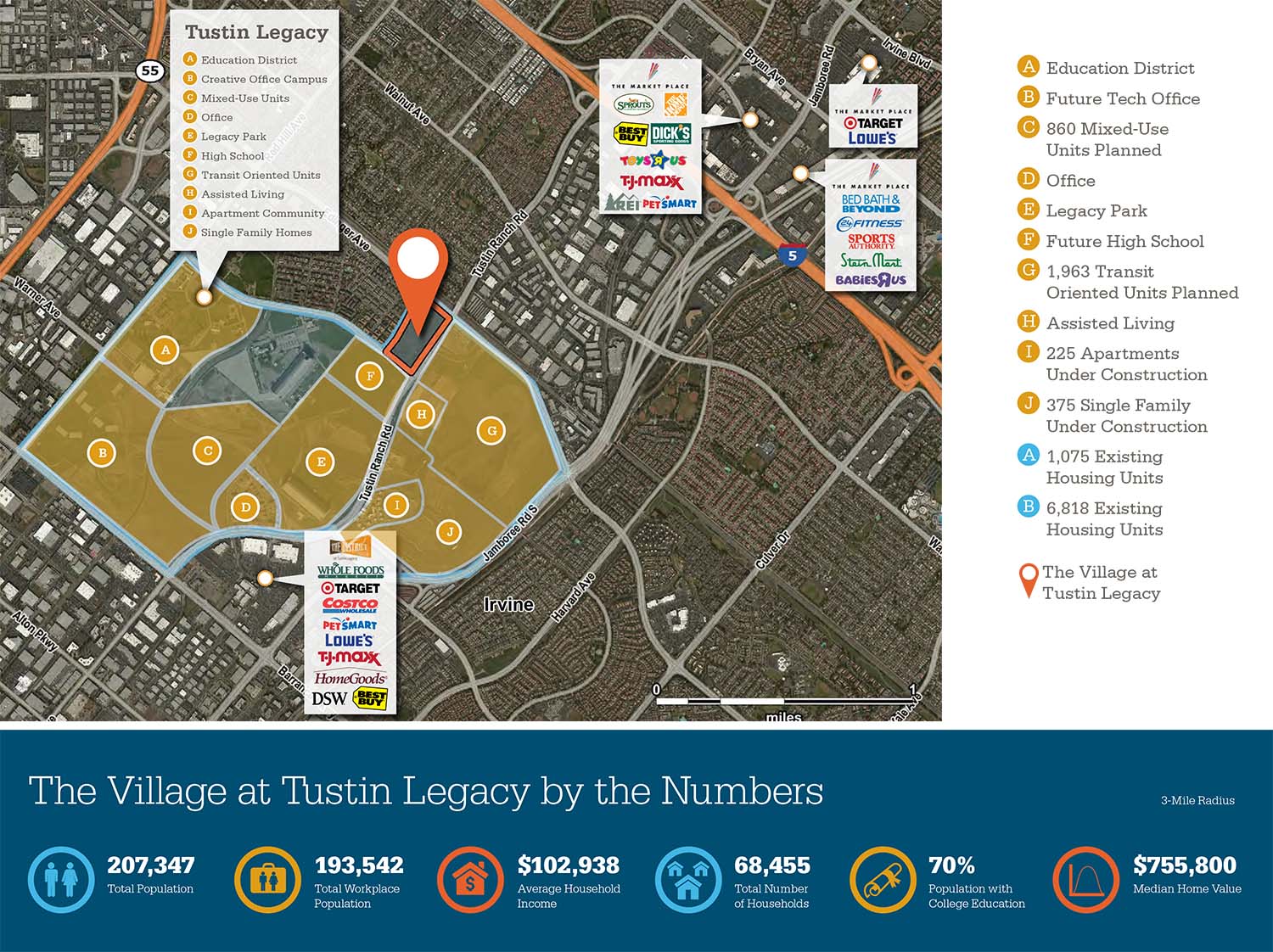 The Village at Tustin Legacy is positioned at the corner of Edinger Avenue and Tustin Ranch Road, two dominant arteries for Tustin commuters and community members. The 99,000 SF retail center will share access from both roads with an adjacent 150,000 SF medical campus.
Located on a portion of what was formerly a Marine Corps Air Station, the Tustin Legacy development site provides the benefits of ground-up development in an established, infill location. The retail center will not only serve the 68,455 existing households within 3 miles, but an additional 3,500 new residential units, situated right at its back door.
Site Plan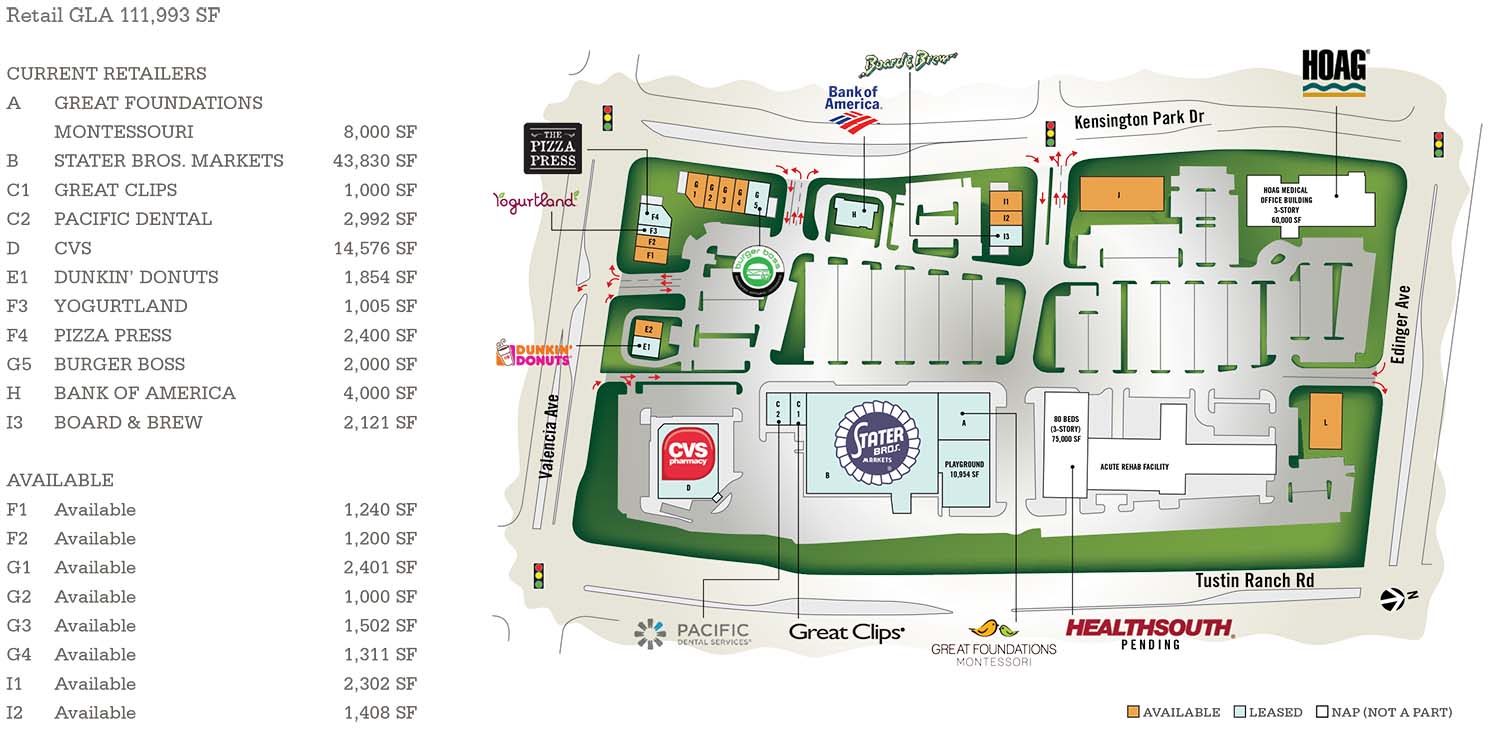 The Village at Tustin Legacy will be built for the future, with architectural nods to a heritage rooted in aviation and industry. Outdoor patios connected by wide pathways, tall ceilings and windows set against deep steel-accented wood, accessible parking and convenient amenities will make the Village at Tustin Legacy a valued destination for years to come.