Anaheim Platinum Triangle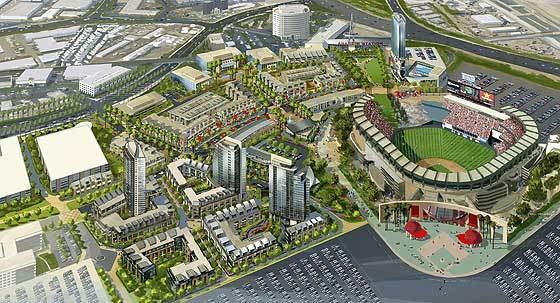 Anaheim's Platinum Triangle blends leading-edge business, high-salary employment, world champion entertainment and exciting residential neighborhoods, creating a unique opportunity in the heart of Orange County. Here, amidst millions of square feet of new development opportunities for office, restaurant and residential projects, is an established destination featuring high-rise lofts, two championship sports teams, an exciting array of dining and entertainment, plus immediate access to the rest of Southern California from three freeways and a major transit center.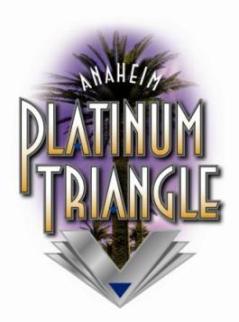 The district is located east of the Anaheim Resort, a major tourist destination which encompasses the Disneyland Resort, the Anaheim Convention Center, and several dozen hotels. It is also just north of The Block at Orange, a large outdoor shopping center, and UCI Medical Center. The Triangle also contains Angel Stadium of Anaheim and The Grove of Anaheim, a popular entertainment venue adjacent to the stadium. Honda Center, on the other side of State Route 57, is also within the Platinum Triangle.